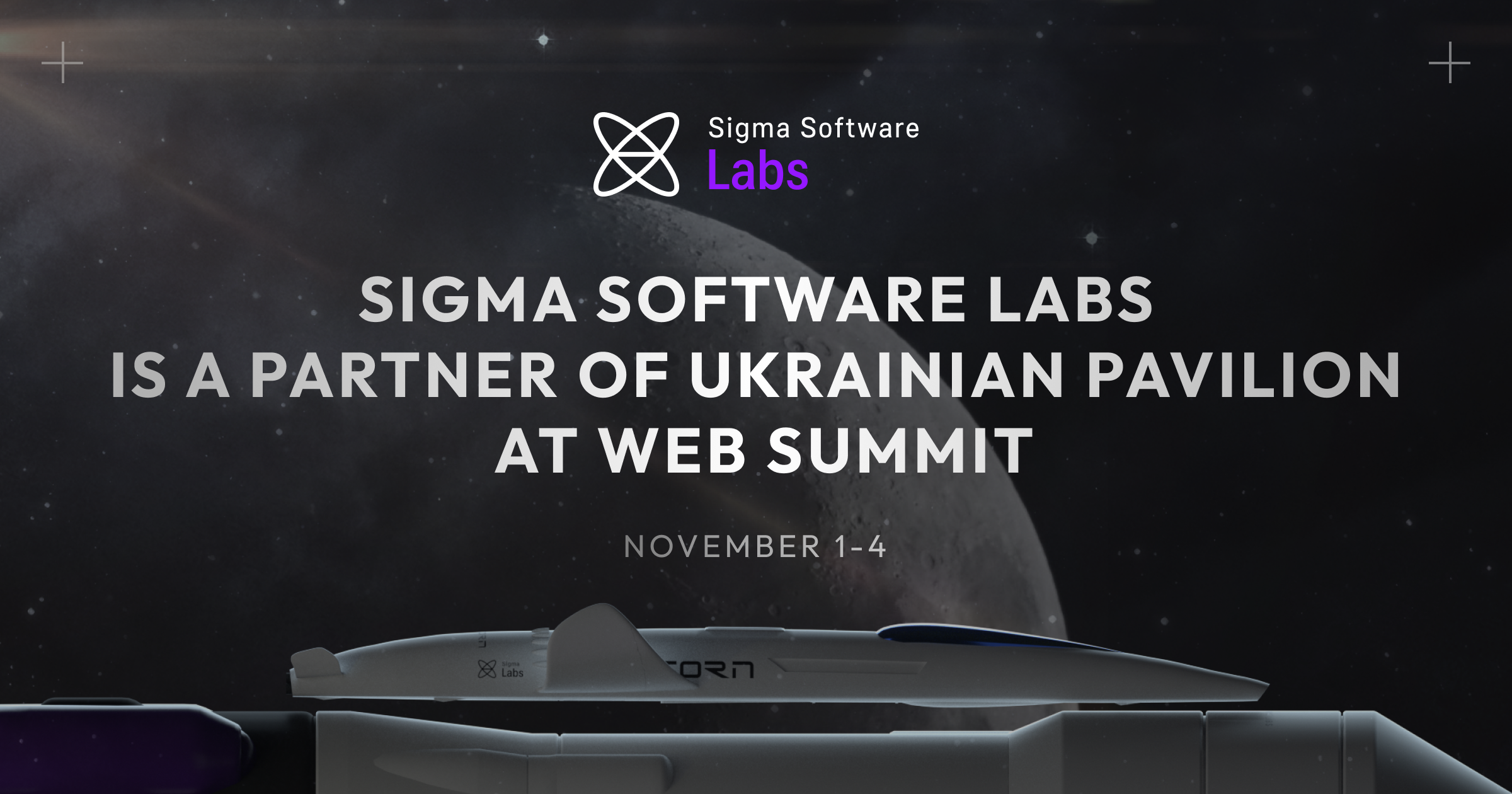 Sigma Software Group unites efforts with other Ukrainian businesses, government institutions, and tech-wired activists to show off Ukraine as one of the biggest tech powerhouses in Europe to the world at Web Summit. This year we have intensified our efforts by attracting Sigma Software Labs, our investment wing, and SID Venture Partners, a venture fund related to our company, to bring their startup guidance expertise. Representatives of Sigma Software Group will be happy to meet you at the Ukrainian pavilion and discuss the changing landscape of European IT, new technologies, and how businesses can grow and develop under the circumstances.
On 2-4 November visitors will have a chance to meet the incredible people that represent the IT industry of the fighting country at the Ukrainian national stand. Drop by to find out how they keep things growing even during the war, turning Ukraine into the largest European tech hub. Our stand E117 is located in the 1st pavilion.
Get acquainted with the top achievers and game changers and learn how Ukrainians can help grow international businesses and to realize that the best time to invest in Ukraine is now. Contact us if you'd like to meet our representative.
Come and try
Come and try
Come to meet us and to participate in our interactive activities:
November, 2, 12:00-12:30, round #1, 12:30-13:00 round #2 Play Black Snow Game and win gifts! AR Gamified Experience
November, 3 13:15-13:45, Quiz: Back to the Future of Tech by Sigma Software Labs
November,4 10:30-11:00, Quiz: Unicorns: UA edition by Sigma Software Labs
Location: Pavilion 1, E117 Ukrainian Tech Ecosystem
Ukrainian Pavillion
Ukrainian Pavillion
The biggest tech hub in Eastern Europe
Startups, VC funds, IT service companies, government institutions
Top achievers and game changers can help grow international businesses
VC investments in 7 years
IT export during the first half of 2022
Organisers and Partners
General partner: Innovation Park UNIT.City
Organizers: The Ukrainian Startup Fund, the Ministry of Digital Transformation, the Embassy of Ukraine in Portugal, Sigma Software Group, Ukrainian Hub, and European Business Association.
Partners: SID Venture Partners, Flyer One Ventures, Bitcoin Magazine Ukraine, and Sigma Software Labs.