How we hire
Hiring is a two-way conversation – not only our recruiters, but you're interviewing us as well. So let's experience the recruiting process at Sigma Software together.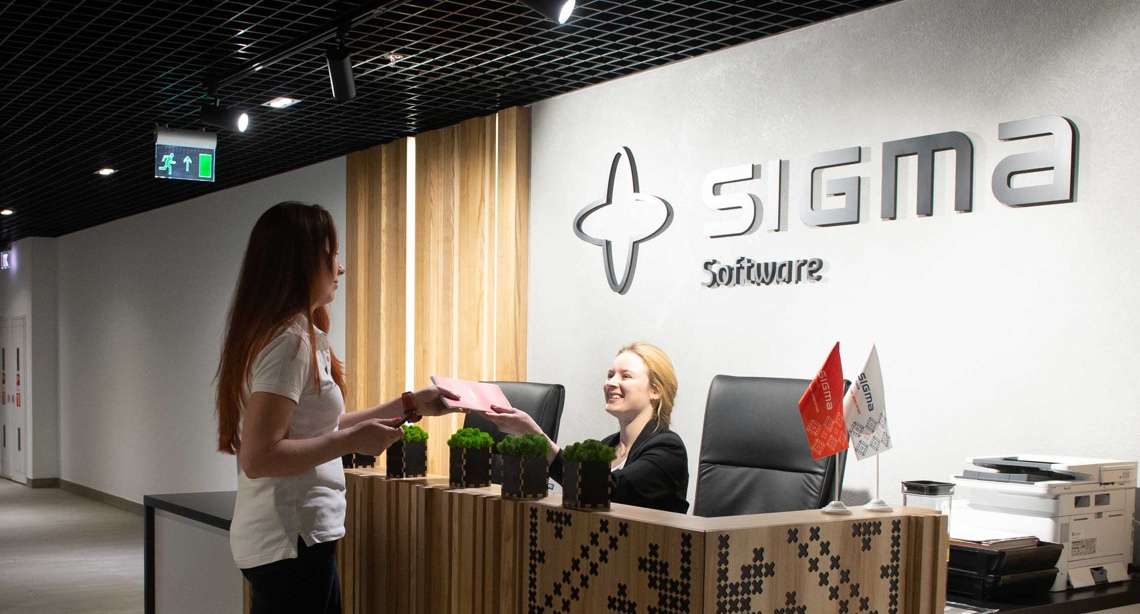 Our REcruitment process
Steps
Find a suitable vacancy on our career site and apply for it by sending your CV/LinkedIn profile. Once our recruiters get your application, they will consider it for up to 10 business days.
Let's assume your application works well for the vacancy. Great news! The responsible recruiter reaches you out and gets to know more about your aspirations and experience. Also, you will discuss the vacancy details and how well you match it. This is your chance to learn more about the vacancy, so feel free to ask as many questions as you need. We truly love curious candidates!
We have 3 interviews during the process: Technical, Secondary and Client's (optional).
Technical. You meet Technical Experts to discuss your experience and knowledge; also,  ask your questions about the future collaboration.
Secondary. You meet a Hiring Manager and an HR Manager. It's a 1-hour in-depth talk about the specifics of the upcoming cooperation.
Some projects require a meeting with the client. The interview format may differ depending on project's.
So you went through the Interview process and now you have formed your opinion about the job and the company. We have done the same from the employer's side. Now we will discuss our work together and what we can expect from our collaboration.
We're making our decision, and so do you. We're not just looking for people who will "fitin" — we seek people who will bring new and exciting things to our culture. If it's a match, we expect you to accept an offer and will happily welcome you on board.
frequently asked questions
FAQs
Build your stunning career with us! Find job openings that you were looking for, send your CV, and become the one of Sigma Software!
Any Questions?
Any Questions?