Join Sigma Software and get a $1000 sign-in bonus!
Bonus
Looking for an exciting opportunity in a global company that fosters ambition and growth? Look no further! Join Sigma Software in Latin America and grow with us. You can get a $1000 sign-in bonus. Apply for one of our vacancies, and our recruiters will contact you soon to discuss your career prospects.*
* The offer is available for some Middle and Senior positions when you accept an offer within one business day 
Sigma Software is a leading global software development company, established in 2002, with offices in 12 countries worldwide, including Sweden, Ukraine, the USA, Canada, UAE, Poland, and more. We specialize in providing top-quality software development services across various business domains. Don't miss this opportunity to join our excellent team and advance your professional growth!
We are a Swedish company with offices and clients all over the world
We work with diverse domains, product houses, enterprises and startups
We invest in education and help people to grow with Sigma Software University
100 the global outsourcing
Community in Latin America
events in Latin America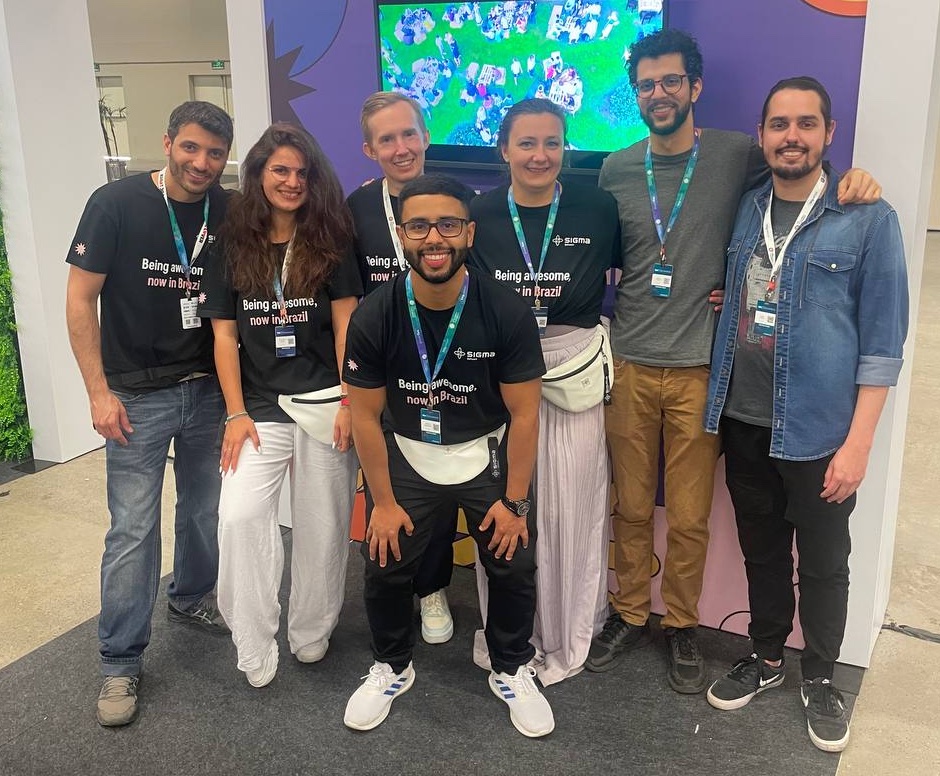 Sigma Software is well-known as one of the top IT companies in Europe. We've already built a vast tech community in Sweden and Ukraine with its people, atmosphere, events, and support. Currently, we expand the community to the Latin American and US tech markets and launch online and offline events there! We gladly support the tech community, and participate in local conferences, as TDC Brazil. We also plan many more exciting events in Latin America, so stay tuned!
And right now why not to take a quiz about history of tech and have some fun?
We provide premier value IT services, keeping the focus on helping our customers reach their business goals. And we believe that our values help us to implement this mission.
Our team is built on professionalism and mutual respect

We appreciate autonomy of decisions our people make

Trust, commitment, and openness: we keep our promises

We embrace non- discriminating  policy and welcome all cultures and personalities

We follow Social Responsibility principles, and support local communities and social initiatives
Tell us what you are
looking for?
Tell us who
you are