Senior Project Manager at Sigma Software
role
Being a Senior Project Manager in Sigma Software means to lead a Competence Center and to run a portfolio of projects in specific business domain, responsible for both success of overall portfolio and of all people you lead.
You have to possess a few key areas of expertise in deep, but generally contribute to all areas forming the present and future of the Competence Center. Don't worry, you will get help from your Department Manager and also from your mentor.
You can't miss a chance to apply for it, if:
why apply
Delivery Management and Delivery organization growth is your #1 priority. Even though you may not be managing all projects personally, you are responsible for each project in the portfolio and the quality of the service provided
Every day you improve your expertise in service delivery models and project process tailoring, as well as coaching skills to help your team of PMs, because you know that they are your key to success
You know how to handle force-major issues and, if it is necessary, can take over the steering wheel of a specific assignment, to help Project Manager in getting it out of skidding. This is why SPM's expertise in project and delivery management has to be so profound
In addition to keeping a constant close contact with key teammates, you take an active role in choosing the best experts on the market to make the Center even stronger and more attractive
You keep a close eye and constantly take proactive and corrective actions on KPIs, such as revenue, profitability, utilization, and attrition
You can act as an Account Manager on a specific assignment and allocate time to review a new business proposal prepared by one of your PMs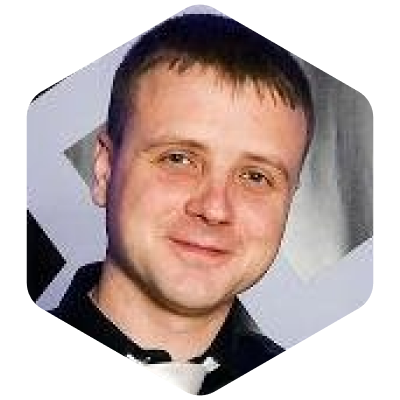 Our Project Managers Say
Being a Senior Project Manager at Sigma Software means a lot of responsibility and opportunities. You are in charge of the set of projects and managing the success of a few Project Managers. You build management processes on the projects, you develop the business and you do develop yourself.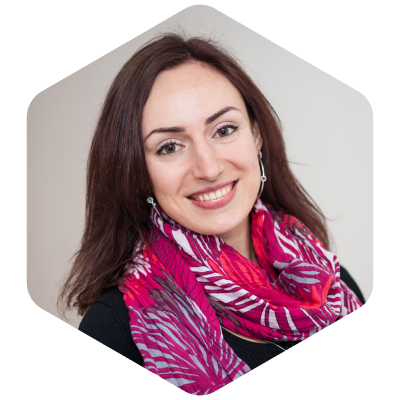 Even though, Sigma Software is a large company and is among the top Ukrainian IT businesses, it sometimes still feels like a family-owned business. I have been working here for more than 6 years now, and I can say, that it feels like a real family.

Apart from its incredible technical expertise and a very structured-based approach, we remain open-minded and willing to try out new creative approaches. I love that proactiveness is very appreciated and we can test-drive new initiatives here.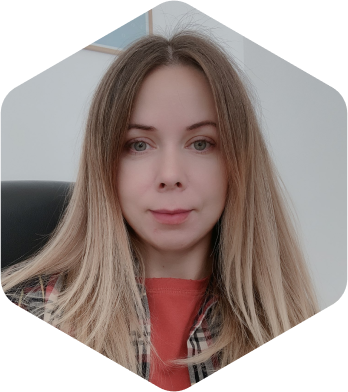 It's hard to list all the roles I was lucky to try since joining Sigma Software almost 10 years ago. But I am sure, whenever you need support here, you will always find it.

If you are eager to introduce diversity, new small roles are available for you. You can drive internal initiatives, mentor junior staff, lead competence centers or courses at Sigma University, or just write your internal blog. Big opportunities chase those, who are ready to take responsibility and invest personal time.
As a Senior Project Manager, you will
tasks
Supervise services and projects delivery by active leadership of PMs' team. Ensure projects' start, their tailoring and delivery according to the best fit delivery model and best project management practices
Provide high quality portfolio risk analysis; track, act upon, and communicate risks properly to your customers
Control KPIs (such as profitability, revenue, utilization, attrition) and take active actions to keep them at the best possible level
Be a resource and people manager, actively participate in planning required hires in collaboration with Recruiting Team, ensure onboarded people's professional growth
Plan resources efficiently to provide the best possible utilization, compose teams, so that they deliver the best possible balance of quality and profitability
Be an entrepreneur and act as the customer's agent, by developing customer relations and business insights, proposing extra services that customers may need
Participate in pre-sale and up-sale on your current account
Take an active part in business and contract negotiations, as well as defining business terms of contracts
Drive continuous improvements in your Competence Center and contribute to the process and company development through PMO and PM trainings input
Skills you need to have
skills
Excellent knowledge of project and program management methodology, tools, and techniques
At least 5 years of project management experience
Strong risk management skills
Strong tactical planning and leadership skills
Excellent communication and presentation skills to communicate effectively with customers and project teams
Strong organizational, negotiation, conflict resolution capabilities
Advanced understanding of corporate environment and objectives; ability to propose solutions for their achievement
Upper-Intermediate level of English and higher