Welcome to Leovegas
We are happy to welcome you as a part of our amazing team! Join a project developing a complex platform with microservices architecture for one of the leading European GameTech companies. Working as an engineer on this project will allow you to plan, build and deliver together in a team.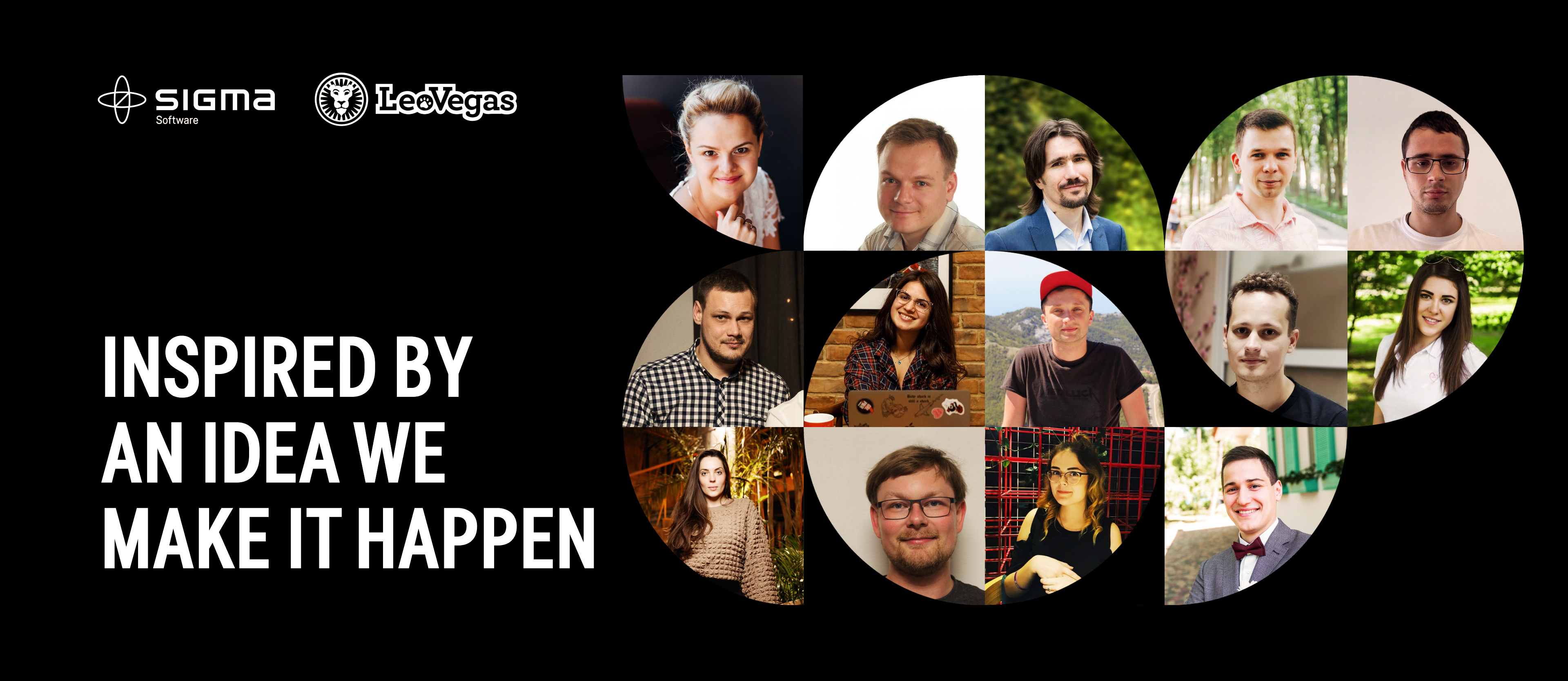 We are a community of professionals with strong technical expertise.
We are working on a complex platform with the latest tech stack including microservices architecture for one of the leading European GameTech companies. We as a group take a shared responsibility for the delivery, including speed, efficiency and quality.
Long story short – one complex ecosystem, numerous work fronts, microservices architecture, and much more.
We are a team that cares and has the courage to find the solution.
Our Customer is highly open to the team's professional opinion, so you will have a chance to initiate changes and choose technologies and approaches. All of your suggestions and initiative are welcomed! You will take ownership, drive initiatives forward, suggest and incorporate improvements in all areas.
So pick a team from the list below and let's succeed together.
LeoVegas is a mobile gaming company and provider of online casino and sports betting services.
The company was founded in 2011 to create the ultimate mobile gaming experience and be number one in the mobile casino. Every year, LeoVegas is acknowledged with numerous awards as the best gaming operator.
Today our client is Europe's premier GameTech company at the forefront of using state-of-the-art technology for mobile gaming. A large part of this success can be credited to an extreme product and technology focus coupled with effective and data-driven marketing.










01
Brands of Leo
Do you want to take part in super exciting project that uses a framework approach to build new brands?  Then jump in to our Brands of Leo (BOL) team!
Our team main tasks are creating a framework and integrating it with existing backends as well as making style components and releasing a new casino portal. 
BOL handles authentication, payments, user profiles, legal restrictions, gaming, content, and more.  
If you are ready to work and take the full responsibility, drive your tasks and take an active part in all team discussions – we are inviting you to join!
TECH STACK 
React, TypeScript, GraphQL, Next, Relay everything is styled with material UI. Unit testing with Jest and Enzyme
01
PERSONA
Do you want to work and understand real user identification process? Then we are happy to welcome you in our Persona team!
This team mainly works on user verification services. All the team members are involved in activities related to customer onboarding services which are responsible for new users' signup. 
Our team is super-friendly and really likes to have different kinds of team activities!
TECH STACK
Java 8-15, Kotlin, Spring Boot, Spring Framework, JPA, REST, Microservices, MySQL, Maven, RabbitMQ, Jenkins, Git
01
GAMING
Have you ever dreamed to work with games integrations? Our  project  is aimed to deliver new casino integrations to different markets and support existing ones. 
The team is focused on the game launchers, transactions, and reporting areas. 

It is responsible for developing a new games administration tool and supporting an old games' CMS.  
We have a team of professionals who are ready to take actions and drive the changes. Become one of us!
TECH STACK
Java 8, Kotlin, Spring, Spring Boot, Spring Cloud, REST, GraphQL, Protobuf, JSON, Kafka, RabbitMQ, MySQL, Docker, Kubernetes. Elastic Search, Hazelcast, JUnit5/Mockito
01
PAYMENT TEAM
The team is developing and maintaining solutions that will allow the integration of new payment systems directly or through payment providers.
The main team tasks are the following:
Improving the current payment flow with a lot of new payment integrations coming in the future.
Working on the migration of payment integration services from "Old" Java to modern Kotlin, based on pure String Boot.
Ready to take on new challenges? Our team is waiting for you!
TECH STACK
Java 8-15, Kotlin, Spring Boot, Spring Framework, JPA, REST, Microservices, MySQL, Maven, Kafka, RabbitMQ, GraphQL, Jenkins, Git
01
REPORTING TEAM
Do you want to gain knowledge in the most critical reporting activities and processes? Then our Reporting team is the best choice for you!
Our team is providing and maintaining regulatory reporting functionality for the casino platform in multiple markets. They are working on their services and strive to always provide good quality solutions. All our team members extensively use automated testing in terms of Junit, Integration, and E2E tests. 
The team members capture, aggregate, and represent data from different parts of the platform. They are responsible for requirements analysis, design, development, testing, and production support.
The entire platform's operation depends on correct and in-time reporting, which is strictly regulated by the rules in each market. 
TECH STACK
Java 8, Kotlin, Spring, Spring Cloud, Spring Batch, Maven, RabbitMQ, Kafka, Microservices, MySQL, Docker, Cucumber, Jenkins, Git
01
RESPONSIBLE GAMING
Do you want to skill up to the next level? Our team can guarantee you that. 
We ensure a stable work of responsible gaming rules for players on EU and US markets. These rules are strictly observed by the government institutions, so our team provides the best possible compliance solutions on preventing game addiction. 
Be ready to participate in suggesting a complete solution and implement a feature from the beginning till the end. Another essential part of our daily work is a technical and architectural analysis of the system and business requirements. Above that, we believe that automated testing can keep the quality at a high level and we pay close attention to it. 
If you are eager to learn and motivated to make this world better, welcome to our team.   
TECH STACK
Java 8-17, Spring, Spring Cloud, Maven, ElasticSearch, RabbitMQ, Kafka, Microservices, Kubernetes, Kotlin
CLIENT TESTIMONIAL
TESTIMONIAL
They delivered way over our expectations. The level of technicality that the team has is incredible. They're very skilled developers and can also come up with architectural and implementation solutions, along with setting everything up themselves. They're very self-driven. One of the initial teams we set up is working on a core component with our internal architect. They're the only people allowed to touch that component, and that in itself speaks to the level of detail and knowledge they have. It's amazing.
YOU WILL BE A GREAT FIT IF YOU
YOU WILL BE A GREAT FIT IF YOU
Enjoy cracking complex puzzles, invent new decisions, and do everything from scratch.
Are full of ideas and comments, add your changes to the project tech stack, methodology, and approaches.
Feel enthusiastic about challenging tasks, dynamic environments, and constant change of activity.
Are eager to work on a complex product that brings value to the world.
Desire to grow professionally in a high seniority team (70% of the team members have a Middle or higher level of seniority)
Are excited to drive new initiatives and have a lot of international communication with your team members
We are hiring
We invite you to join us if you are willing to contribute to this challenging and exciting project. Check out the positions we have available and email us your CV.