You are welcome to our office to continue the conversation, to have coffee and meet our super expert and friendly team, and feel like home! 🙂
WHO we are?

Sigma Software is a Swedish company of Ukrainian origin. For over 17 years, we have been developing cutting-edge IT solutions and providing IT consulting services to our customers worldwide. Today the company is represented from Australia to the West Coast of the United States.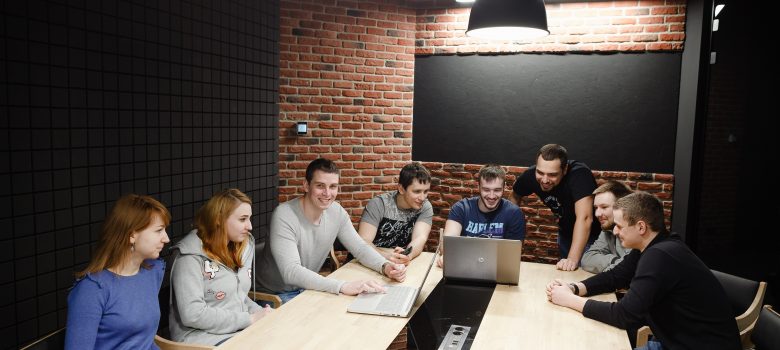 What makes us different?
Diversity in everything. Choose what fit for you the best:
Work in dozens different domains (from aviation and automotive to the games development and advertising industry).
Take part in various projects – short-term and long-term, small and large, interesting, trending, challenging, and non-trivial.
Discover the specifics of working with various types of businesses – startups, product houses, enterprises.
Communicate with clients from different countries learning peculiarities of mentalities and cultures.
Work with a wide variety of technologies finding what actually drives and inspires you.
SWEDISH-UKRAINIAN MIX
Our motto – Nordic traditions, Ukrainian spirit, Superior software
IT MEANS WE COMBINE THE BEST PRACTICES AND APPROACHES FROM SWEDISH AND UKRAINIAN
Taking high demand for quality, minimal hierarchy, freedom of decision-making, and attention to every opinion from Swedes, as a Ukrainian company we demonstrate flexibility and dedication to every project and every customer.
OUR TEAM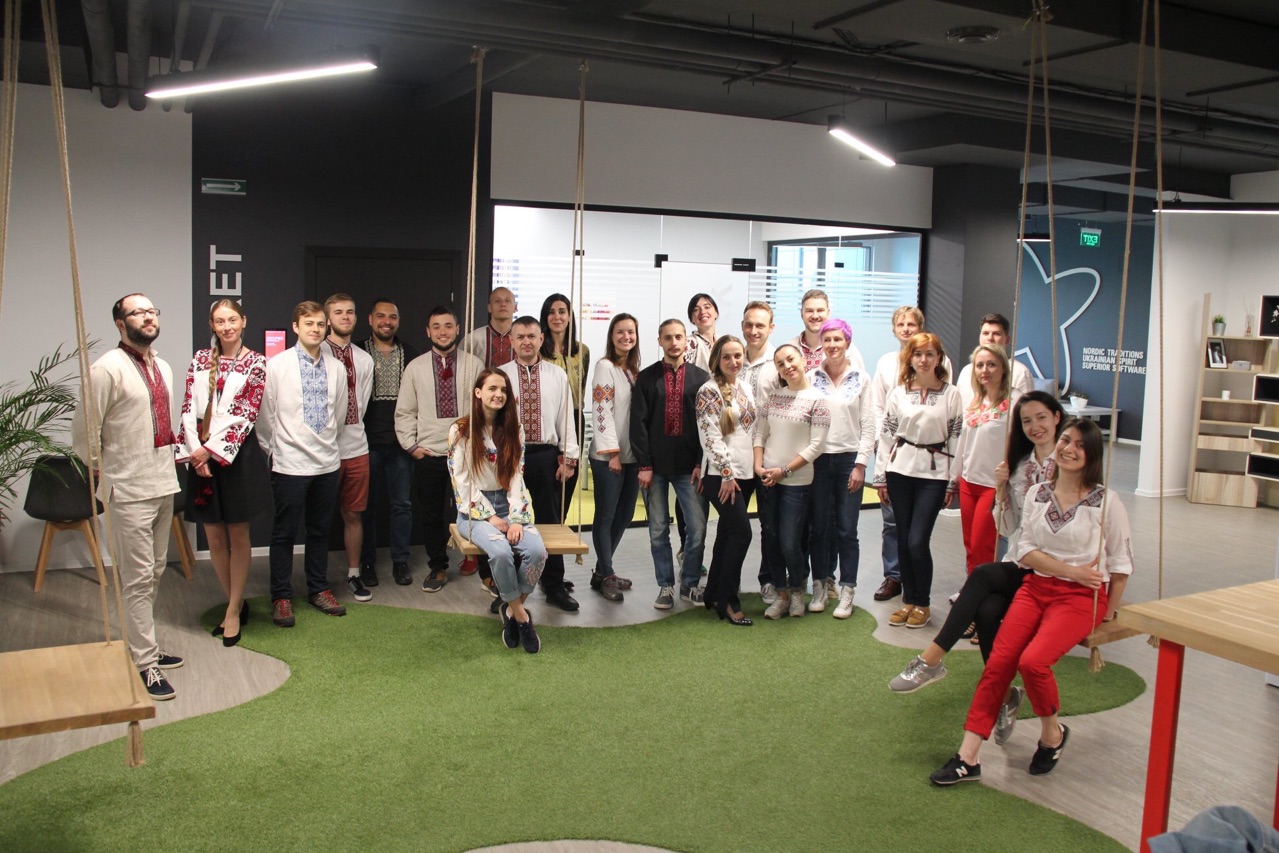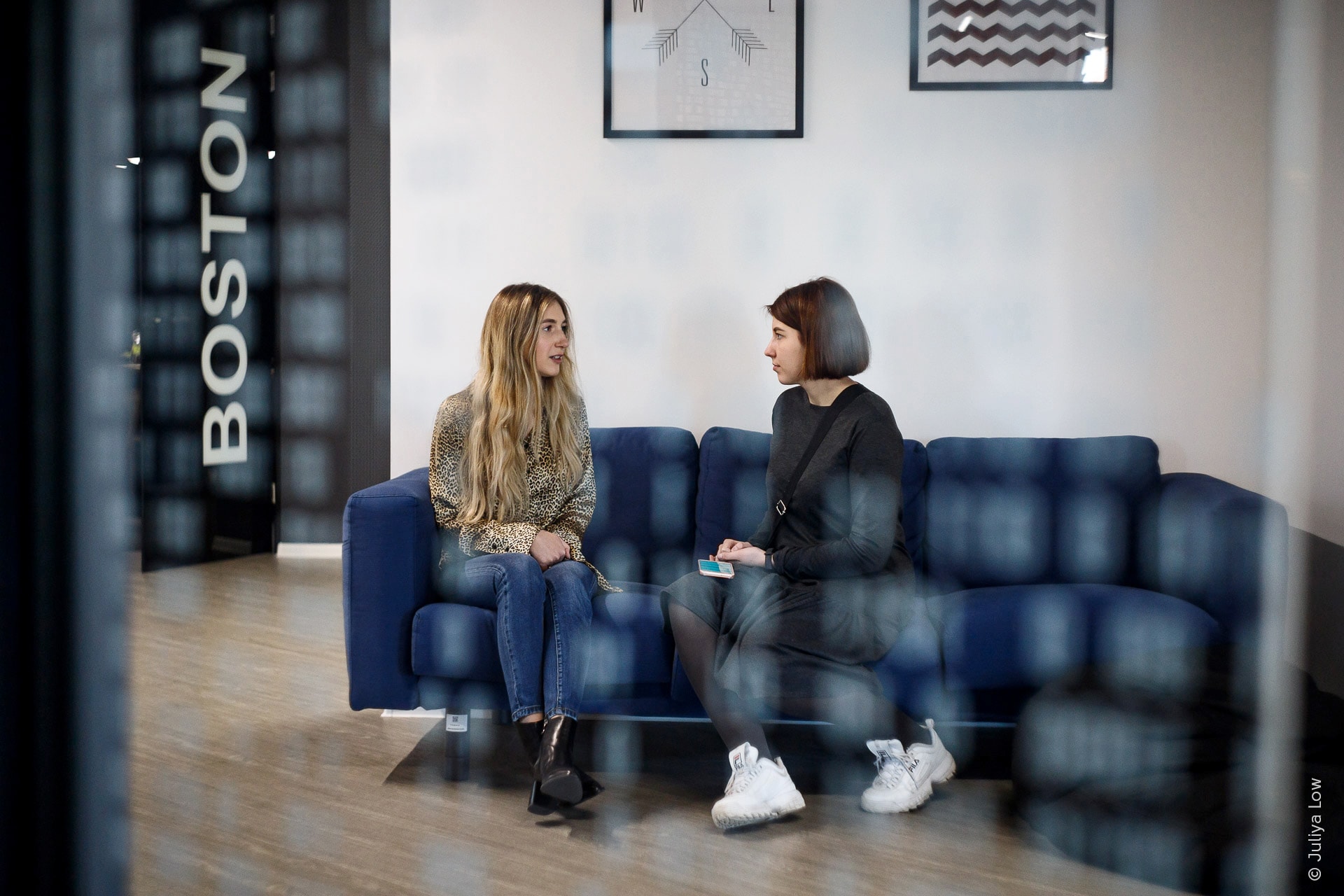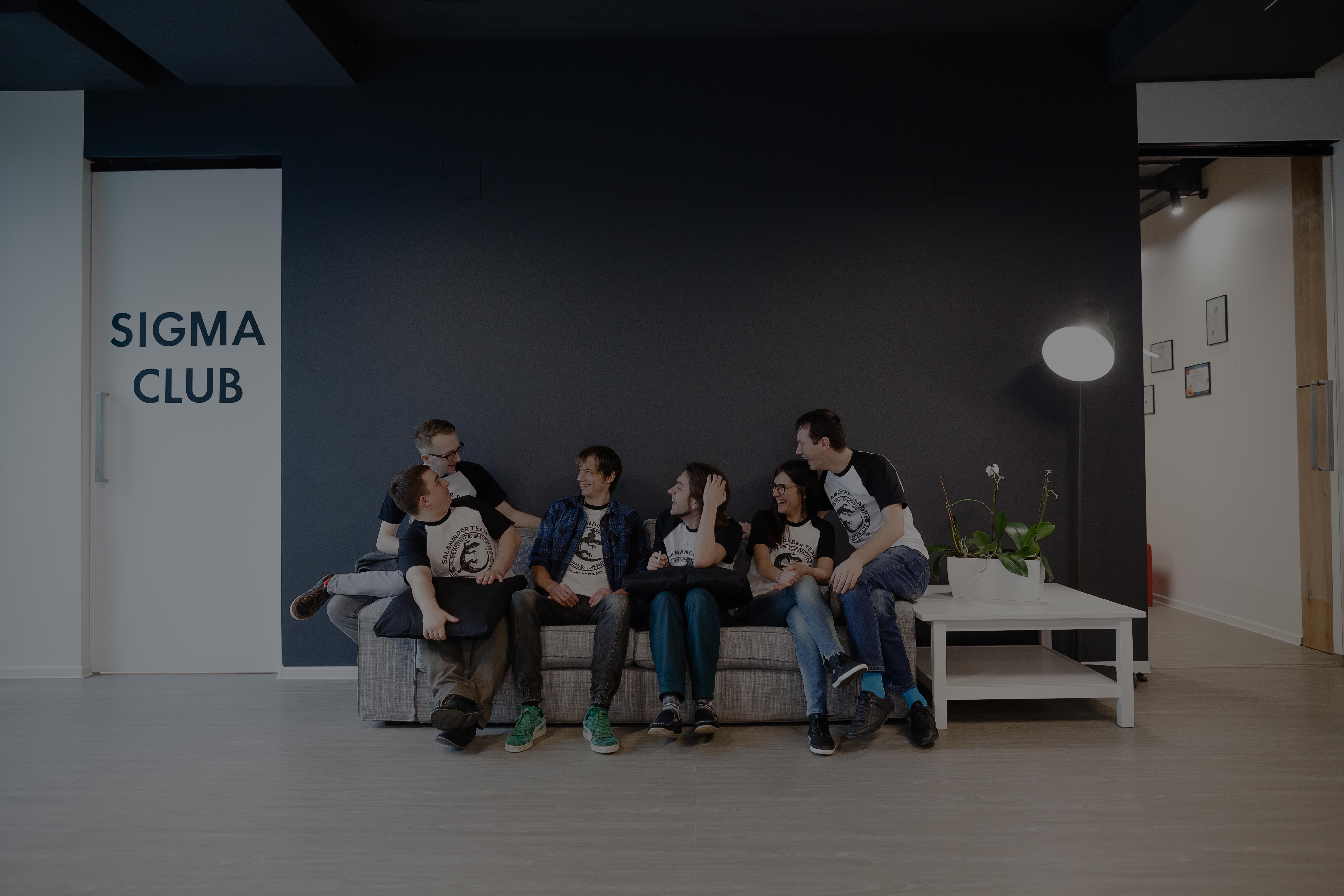 We are all different, but there is SOMETHING THAT UNITES US:
We are inspired by real achievements, skills, and strive for continuous professional growth, and not titles or positions.
We make smart decisions and able to see the full picture.
We always ensure the highest level of quality and keep to our promises.
We understand that our mistakes can influence the team thus, we approach every task seriously and don`t afraid to take responsibility.
We are sincere and positive.
We support each other and trust our colleagues. At the same time, we remember that trust is easy to lose and hard to deserve.
Complicated situations don't frighten us, because we think outside the box.
Is it about you?
I'm very much excited about my work at Sigma Software. The amount of opportunities and domain areas where we operate. During one day you can research the possibilities of implementing a mobile app for a FinTech company, after that supply a chain platform in Healthcare domain. "You are the driver, you are the initiator" – this is what my boss always tells me. In other words – the project is your baby, if you care about it and wish to make it the best one, it is your responsibility to do that.

Natalya

Business Development Manager

What keeps me interested and motivated since my first day back in 2008 are always available challenges for my mind, growing complexity of our projects and never lowering requirements to the professionalism of our current and future colleagues. As a professional, you are trusted to make your decisions here, but will always find help and support when you need them.




Maxim

Chief Software Architect

Nice to know that you are working in a place that is perfect for you. When your team becomes a part of your life, when you smile and greet people, not because it is a rule, but because you feel so.
Not every company provides with an opportunity to communicate directly with founders and leaders, who set global goals and think strategically, recognizing the value of each and every employee, no matter what position he or she takes.
Sigma Software definitely has it all.


Valeriya

Recruitment Team Lead

I like the flexibility in the company: in work, in decision-making. There is an opportunity to experiment with new technologies: for example, there are laboratories for Embedded development. We support employees' ideas, help them grow professionally and offer many opportunities for development.


Олександр

VP of Business Unit
Interested? Visit us.
Our cozy and green office is on 7d, Naukova Str., 4th floor, BC Optima Plaza».